Tom Kielinski – Obituary of a Good Guy
8/6/2019
by Brian Coll
Obituaries are so cold and formal. They tell you what the person did in a few paragraphs and sometimes you can get the gist of what kind of person they were while alive. The obituary for Thomas Kielinski scratches the surface but it can't tell the whole story and neither can I. When my dad introduced me to Tommy or Tom Kielinski I instantly liked the guy. Sometimes I can hold judgement or see if there is an angle or something the person is interested in. With Mr. Kielinski there was none of that, he was warm and very genuine and always had a smile on his face when I saw him. I know that his friends at the T.K Club will miss him and words can't do justice for how sorry we are for his family. He was a good guy in the community when the community needed good guys. You can read the official obituary here: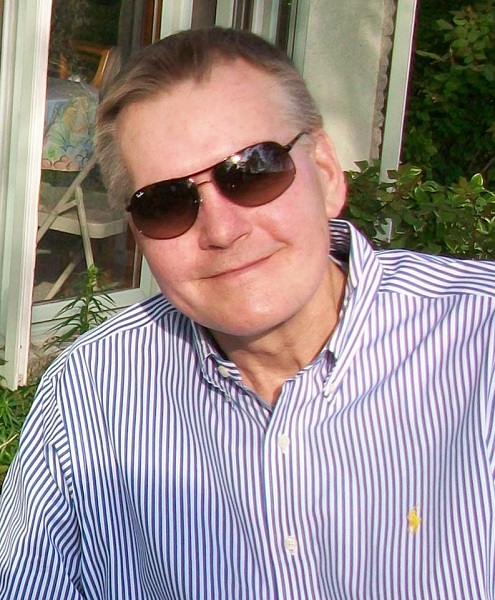 Obituary of Thomas P. Kielinski
Thomas P. Kielinski, age 68, of East Norriton (formerly of Plymouth Meeting), PA passed away on Saturday, August 3, 2019.
Tom was born and raised in Conshohocken, PA. He was the son of the late Walter A. "Whitey" and Anne R. (Chlebovich) Kielinski.
He was a 1969 Plymouth Whitemarsh H.S. graduate. He was a member of Epiphany of Our Lord RC Church where he was a 4th Degree Knight of Columbus.
He served his country in the Army National Guard of Pennsylvania. Tom was also an entrepreneur and inventor (four patents) as well as founding member of the Conshohocken AMBUCS. He was an officer of the TK Club.
Tom is survived by his wife, Mary Pat (Dougherty) Kielinski of East Norriton; two sons, T. Brad (& Lauren) Kielinski of West Chester and A. J. (& Adrienne) Kielinski of Glen Mills; brother, W. M. "Woody" (& Ann Elizabeth) Kielinski; as well as four grandchildren, Konrad, Brody, Cooper, and Sebastian.
Relatives and friends are invited to the Visitation on Friday, August 9, 2019 from 8:30 to 9:45 AM at the Moore, Snear & Ruggiero Funeral Home, 300 Fayette Street, Conshohocken, PA 19428.
There will be words of remembrance at 10:15 AM at the church before Tom's Mass of Christian Burial on Friday at 10:30 AM in St. Matthew's Church, 219 Fayette St., Conshohocken, PA 19428.
In lieu of flowers, memorial contributions may be made to: Conshohocken AMBUCS to purchase therapeutic tricycles c/o P. O. Box 109, Conshohocken, Pa 19428
Arrangements by Moore, Snear & Ruggiero of Conshohocken, 610-828-0330, msrfh.com