This is Only a Drill, I Repeat, Only a Drill – Active Shooter Simulation this Saturday
6/20/2019
by Brian Coll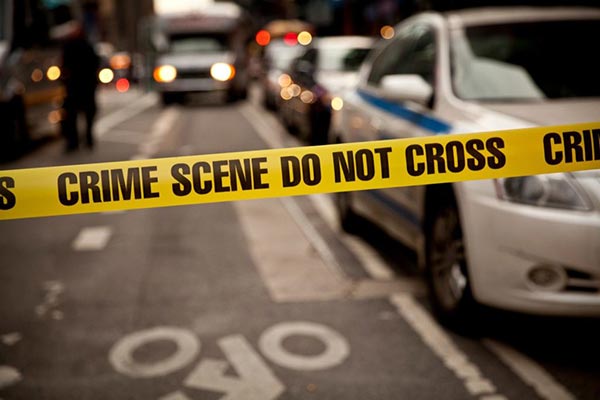 We just want to warn you, this Saturday around Conshohocken Elementary School it may look like a crazy scene from a movie. There are going to be SWAT Teams, there are going to be extra's from the area playing victims in and around the school. There is going to be a helicopter landing on the roof. It is going to look crazy, and thankfully they are doing this. It's a sad world that as a parent I have to be thankful for an active shooter simulation taking place where I went to grade school. We need our first responders to be prepared for an actual event like this. Let's hope this never actually happens in our community and this training isn't needed.
If this was a real active shooter situation, Conshystuff, most likely through our Facebook page for the purpose of spreading the news as fast as we could would warn people to stay away from the area so that our police and first responders could do their job. We would imagine that parents would be getting alerts from the school district about the situation.
Let's hope this training is never used by our first responders and police.
Here is what the borough has released on the event:
The Borough of Conshohocken is planning a large-scale emergency management simulation to be held on Saturday, June 22, 2019, which will simulate a live active shooter scenario. The drill will take place at Conshohocken Elementary School, located at 301 Harry Street between the hours of approximately 8:00 AM and 2:00 PM.
This will be the largest emergency management drill of its kind ever to be conducted in the Borough of Conshohocken, or a municipality of our size within Montgomery County. It will involve roughly 130 participants, comprising of emergency management personnel from Conshohocken, West Conshohocken, Plymouth and Whitemarsh, as well as local and State Police, the Sheriff's Department, both Conshohocken fire companies, Narberth Ambulance, the Montgomery County Department of Public Safety, Montgomery County SWAT Team, the FBI, and will be covered by local news media.
We are advising residents and visitors to anticipate road closures, traffic disruptions and parking limitations surrounding all training areas, specifically the streets surrounding the elementary school. In addition, we are also expecting significant noise disruptions including, but not limited to: simulated gunfire, police, fire and ambulance sirens, and nearby low flying helicopters.
The drill will also include about 30 volunteer mock victims, some dressed with prosthetic makeup and/or artificial wounds to appear injured. Some mock injuries may look graphic to bystanders passing the scene. At this time, the Borough is still accepting volunteers to partake as mock victims. If you are interested in participating please contact Allison Flounders at aflounders@conshohockenpa.gov or call 610-828-1092.
Further details regarding road closures and parking restrictions will be posted to the Borough's website and social media pages. Residents that may be affected surrounding the elementary school will also receive a letter with notice.
For questions, please contact the Borough of Conshohocken at 610-828-1092.