The Bobcast and An AWESOME LIVE MUSIC EVENT September 28th
9/24/2019
by Brian Coll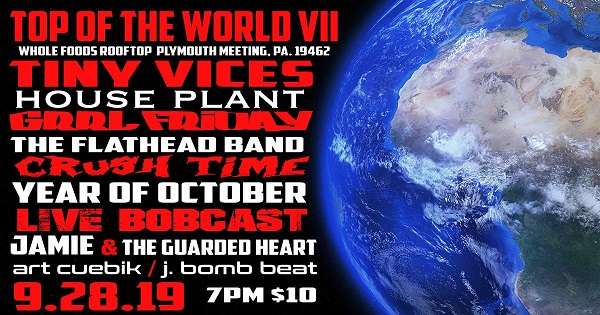 We heard of this really cool event and wanted to learn more about it. We reached out to the man behind the microphone of the Bobcast…. Bob Cahill.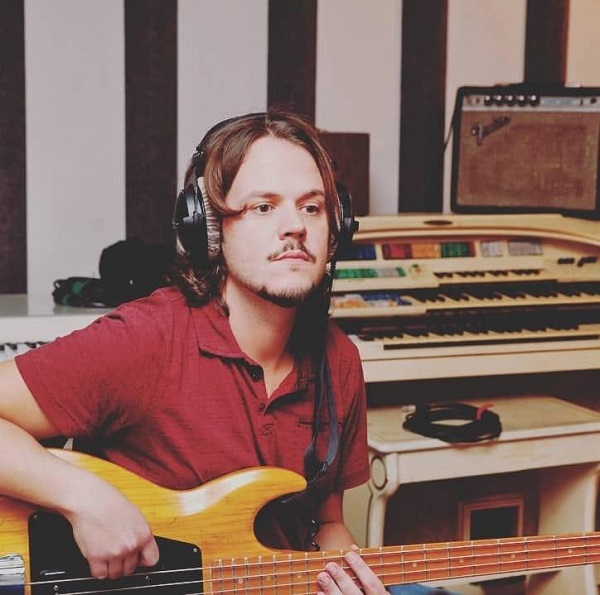 So…. Bob, tell us about the Bobcast.…. how do people check it out?
The Bobcast is available for free on iHeart Radio, Itunes, Castbox, Goggle Play and Podbean.New episodes every week! (www.thebobcast.podbean.com)I interview musicians, artists, intellectuals, comedians, politicians and more. 
What happens this Saturday? Tell us the details of this really awesome sounding event.

Top of the World returns to Whole Foods Plymouth Meeting on September 28, 2019 for another rooftop concert experience brought to you by The Bobcast. This is the seventh "mini-festival" that Bob has organized utilizing musical guests that appear on his podcast, now in its seventh year of production. Local Conshohocken bands "Tiny Vices", "Jamie and the Guarded Heart", "Crush Time" & "The Flathead Band" are joined by Nashville's sensational "Year of October" with additional support from Philadelphia's "House Plant" band and "Grrl Friday." Art Cuebik and J. Bomb Beat, two regional Dj's, will also be spinning music on the rooftop. Local artists, authors and activists will also be in attendance with Whole Food's infamous Taco Truck open until 11pm. Craft brew will be provided by Neshaminy Creek Brewing Company. The event starts at 7pm with a $10.00 cover. 
Do you think we could be doing more with music in this area?

I think the furniture store on first avenue should be turned into a music venue. That or, somewhere along the river, our town is growing and so is the desire to experience live music. I would like to see a venue that utilizes both Dj dance music and live performance. 
It's great you're getting some young bands and acts together for this cool event. What other kind of stuff do you do?

The event features both younger and older bands. I do that because I like to appeal to a broad audience. It's important for the community. I also spend my time as a screenplay writer. In 2012, I won the Philadelphia Screenplay festival grand prize for best original script. I'm currently working on a streaming service pilot.
What keeps you busy besides the Bobcast?

Besides the Bobcast, I keep busy by being the best dad I can be. My son is three years old. We watch old cartoons together and play soccer. He's my main dude.