The borough of Conshohocken announced the line up for the Concerts in the Parks series. The first three concerts will take place at Sutcliffe Park, while the next three will be held at Mary Wood Park.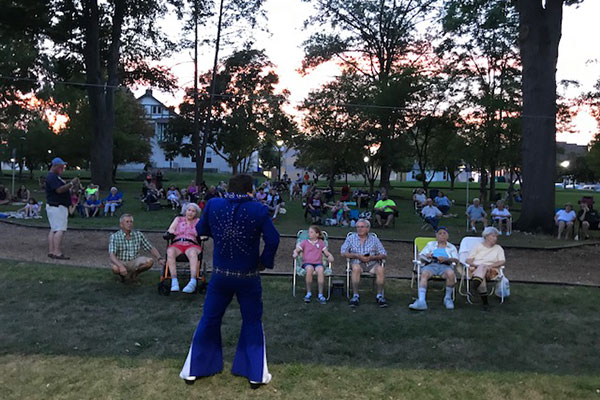 These photos are from when Elvis took over Mary Wood Park last year.
Here is the lineup from the borough:
Bring your blankets, lawn chairs, family and friends to the 2019 Rockin' Conshohocken Summer Concert Series! The Borough of Conshohocken will be hosting musical performances at both Sutcliffe and Mary Wood Park. All concerts will be held on Thursdays from 7:00 PM to 9:00 PM.
The first three concerts will be held at the Sutcliffe Park playground pavilion. Limited parking can be accessed from W. 10th Avenue and Freedly Street, or on-street parking is also available. As a reminder dogs are not permitted within Sutcliffe Park.
The last three concerts will be held at Mary Wood Park, located at E 5th Avenue and Hallowell Street. On-street parking is available surrounding the park.
This year's musical line up includes:
• JULY 11TH – Barefoot Bobby & the Breakers
• JULY 18TH – The Boogie Dogs
• JULY 25TH – Big Baby Band
• AUGUST 1ST – The SuperNaturals
• AUGUST 8TH – The Boatloads
• AUGUST 15TH – Stingchronicity
For questions, please call 610-828-1092.